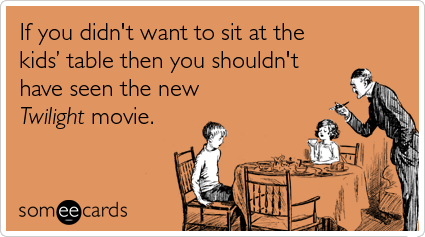 I'm having one of those crises where I have too much to be thankful for and too little room to write it. Scratch that. I have all the room in the world, as long as I'm fine with boring you guys into a fine stupor. (Think internet tryptophan.)
So I'll stick with these and let you go on to more important things, like prepping the turkey, slicing vegetables, making pumpkin pie, and seeing how many marshmallows you can squeeze inside your mouth before A) it's time to sprinkle a handful over the sweet potatoes or B) you choke.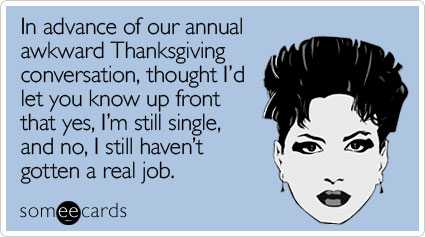 I'm thankful I can write. And I'm thankful that I can do it in a way people can understand what I'm trying to say (unlike someone I know who shall remain nameless
coughThe Mancoughcough
).
I'm thankful that anyone can be a writer as long as they pick up a pen and paper or open a new Word document. That no one dictates whether you're a writer other than yourself.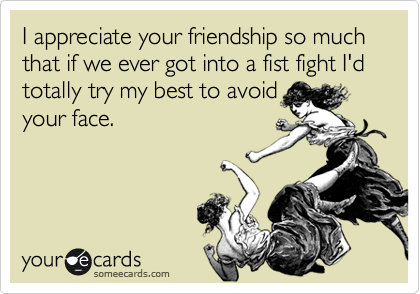 I'm thankful for you, dear friends, who turn this blog into one big YA slumber party (minus the fun parts, like dipping the first sleeper's hand in warm water). Every comment you leave brightens my day, and one day I'd like to arrange a giant sleepover just so I can bask in your awesomeness without a screen dividing us. (That was not meant to be creepy. Pinky swear.)
I'm thankful for all of the amazing writers I've gotten to know within the YA and MG community, some as acquaintances and some as very good friends, most of which—and this still makes me laugh—I've never met in person. It's one thing to go through the book publishing process alone, and it's a far different thing to do it with friends at your side who say things like, "Deciding whether to kill the best friend or make out with the love interest right now."
I'm thankful for the YA writing community, which is incredibly welcoming and supportive. With the way readers, authors, agents, and editors came out to support Read for Relief, I can almost guarantee everyone who involved in the teen lit arena has an Uncle Ben who tells them things like, "With great power comes great responsibility." And then every single one of them has looked at their Uncle Ben and said, "Dude, you're so right."
I'm so glad we can be pseudo teens together. Have a truly wonderful Thanksgiving. Here's to hoping you can squeeze some writing time between your seventh helping and dessert.