In honor of Catching Fire's release to Netflix Streaming (not to mention the availability of Gilmore Girls that began earlier this month), I'm listing some other teen movies worth watching.*
I think this post needs a jumbo disclaimer: These movies are good by Netflix Streaming standards, which I judge on a completely different level than, say, movies I pay individually for. It's hard not to rate them differently. If you have Netflix Streaming, you know what I mean.
It goes something like this: You spend two hours browsing movies that are mostly crap in an attempt to find the one gem worth watching. And if the movie you watch is just okay? Well, compared with the rest of the options, it seems Oscar worthy.
So none of these are knock-your-socks-off amazing. But none are terrible, either. Some are surprisingly good. Next time you're playing the endless-scroll game on Netflix and feel like a movie that could have been a YA book (or was a YA book), consider these: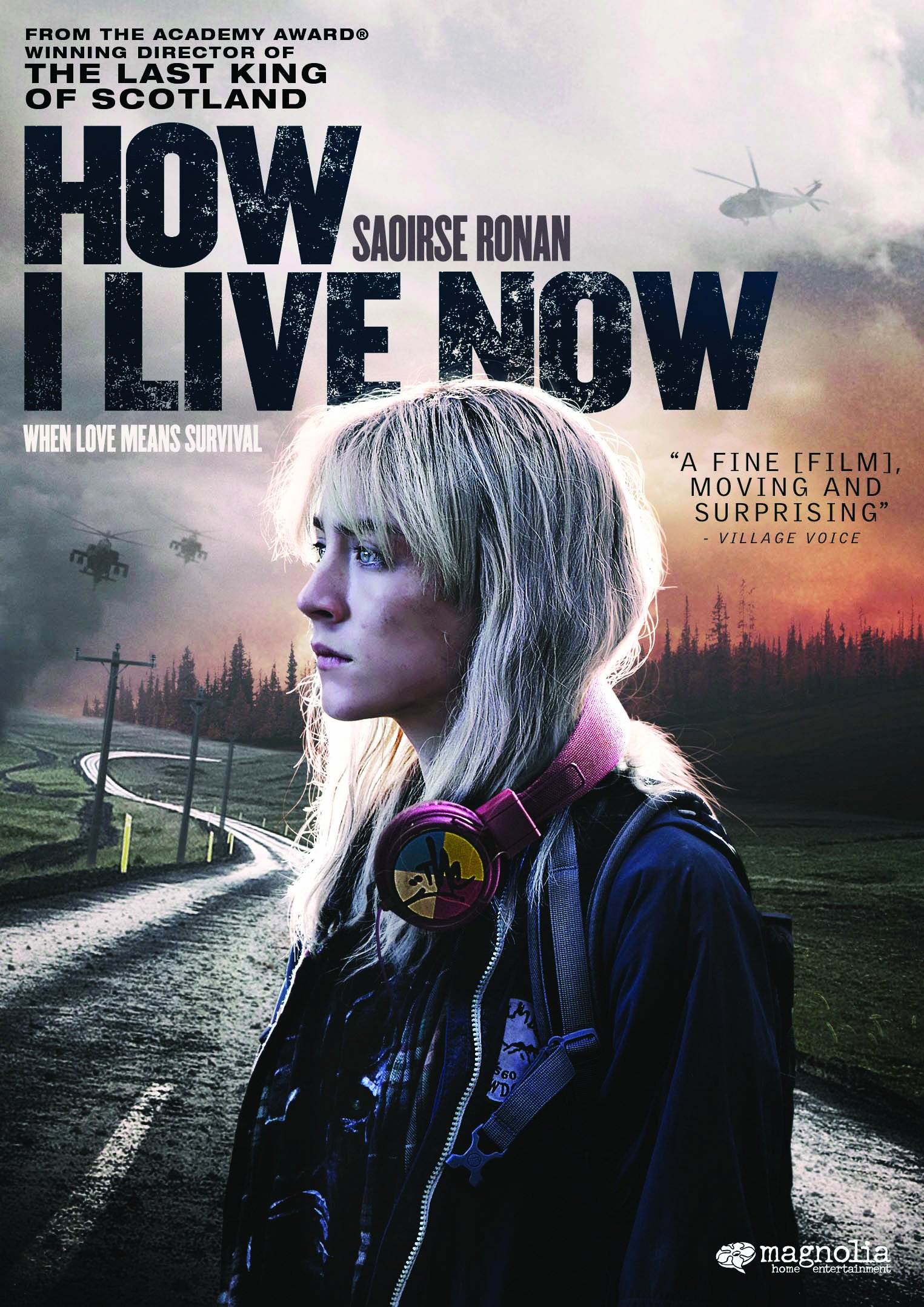 Netflix says: An American teen's summer romance with an English boy comes to an abrupt end when rumors of World War III become a reality.
I say: Based on Meg Rosoff's phenomenal book of the same name, this movie sticks pretty close to the original storyline. Of all the movies listed here, this is particularly well done.
Netflix says: At a wild party, new high school graduates celebrate and ponder the future—including a love-struck dork who makes his move on the class beauty.
I say: The quintessential '90s teen movie, this one is full of all the love, angst, and excitement that comes with graduation. Also, it features an adorable Ethan Embry and hilarious Seth Green.
Netflix says: Popular high school diva Dylan gains a new perspective on life when geeky wannabe filmmaker Josh makes her the subject of his documentary.
I say: It's everything you'd expect from a Disney Channel movie. But who can resist a good makeover montage?
Netflix says: Natalie is high school royalty, but her status crumbles when she falls for—and soon befriends—new guy Keith, who seems to be hiding something.
I say: This one surprised me. I expected a Disney Channel–type flick and got something a little less bubble gum and a lot more emotion.
Netflix says: Aware that she's losing her battle with cancer, a teenager throws herself headlong into life while she still can, even embarking on a torrid romance.
I say: A good, sad film for those who loved The Fault In Our Stars. Both leads do a great job, but the book—Before I Die by Jenny Downham—is better.
Netflix says: While visiting Los Angeles, a rural teen gets an unexpected bonus when she crosses paths with the pop star her sister has been trying in vain to meet.
I say: This is possibly the most Disney of all Disney Channel movies, complete with a catchy pop song you'll want to erase from your brain afterward. But it's cute and fun, like a quick YA beach read.
Netflix says: Ex-skateboarder Kim Matthews is transplanted to the world of alpine sports, an environment she finds foreign ... until she tries snowboarding.
I say: A cute, funny film with a female lead (Felicity Jones) you can't help but love. Gossip Girl fans, Ed Westwick plays the love interest, and while I don't find him dreamy or charming or whatever, he's likable in this role.
Netflix says: Jock and class president Zack accepts his friends' wager to make over geeky, bespectacled Laney into a prom queen beauty—with unexpected results.
I say: As much as I think Freddie Prinze Jr.'s acting is, as always, atrocious, I can't help but love this movie. Also, it teaches a good lesson: You, too, can have a boyfriend if you'd take out the damn ponytail and buy some contacts. #GirlPower
Netflix says: The bard's dialogue remains intact in this modern take on William Shakespeare's tragedy, as the children of two feuding families are drawn together.
I say: Look, I've noticed Netflix Streaming carries that new Romeo and Juliet with Hailee Steinfeld and that boy with the pretty face, but no. Leonardo DiCaprio. Claire Danes. Baz Luhrmann. There will never be a better version of this. And after almost 20 years,** it's still awesome.
What's your favorite YA-type movie on Netflix Streaming?
* One of the best teen movies ever, Mean Girls, is no longer available on Netflix Streaming. Do yourself a favor and skip Mean Girls 2. I know you hope it'll be like the original. Trust me, I do. But those are 96 minutes of your life you'll never get back.
** Raise your hand if that just made you feel ancient.