So I've been on a bit of a fantasy kick, which has nothing to do with working like crazy and wanting an escape from real life.
Almost nothing.
Anyway, I assume your to-be-read list is like mine—tall and mocking. Nothing says fun like a teetering tower of books. Here are four more to add to your pile: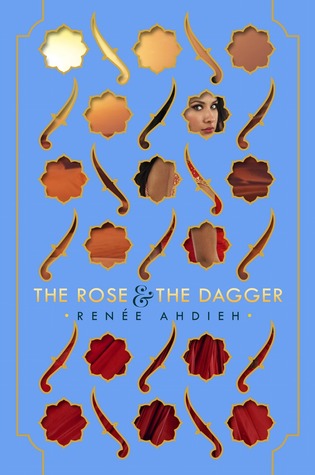 The Wrath & the Dawn
was one of my favorite books last year, and I count its sequel,
The Rose & the Dagger,
as one of my top books of 2016. The world was just as lush, the characters just as layered, and the prose just as evocative as the first. What I loved so much about this book was that Ahdieh doesn't pointlessly complicate Shahrzad and Khalid's romance with misunderstandings or wavering feelings. These two never falter in their love for and faith in one another, and it made me love them (and the romance) all the more. On top of that, the book is fast paced and exciting—there's war, betrayal, magical carpets, and flying serpents. It's exactly the story I was hoping for in this series conclusion. Renee Ahdieh is now and auto-buy author for me.
COMING SOON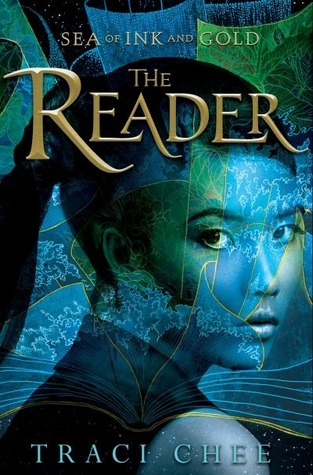 This book surprised me in the best way possible. I knew it was about a girl and a boy and a book. I didn't expect it to be such an experience. We have the main story—Sefia is in search of her aunt, using a mysterious object (a book) to guide her way. But that's only the most basic plot. There's a story about the past, a book within a book, a monster boy with big heart, and a pirate you'll adore. Here's where it gets even more fun: the pages of
The Reader
are marked up in the same way Sefia's book is. (Don't miss the hidden messages by the page numbers!)
The Reader is a love letter to language and reading. It's no surprise, then, that Chee's prose is beautiful—the kind you highlight and come back to again and again.
I'm currently dying for the sequel. Like, I'm pretty sure that's why I have a headache and stuffed-up nose. This is an actual medical thing.
Cool fact: I'll be posting an interview with author Traci Chee next month on
The Swanky Seventeens blog
, and a longer version here. Stay tuned.
There are so many reasons I adored
The Daughter of the Pirate King,
not the least of which is that it's set on the high seas and is about a bunch of pirates. (I mean, PIRATES, guys!) But even more than that, I loved Alosa.

Raised by the Pirate King, Alosa is ruthless and driven, staging a kidnapping to get to a legendary treasure.
Slight spoiler (highlight to read):

I really liked how Levenseller lets Alosa be ruthless, killing people purposefully and without remorse. I was worried she'd be softened to be more likable, but this felt like a realistic pirate girl bent on making her father proud. Besides, there were plenty of other things that softened me to Alosa.
She's smart, she's calculating—but she's also spirited and funny and exactly the kind of heroine I want to hang out with for 320 pages. I loved watching her play the role of the outsmarted damsel … then outthink her captors time and time again.

And then there's Riden, the first mate who's smart and kind and, yes, totally swoonworthy. Their romance was slow building and so entertaining—it's a battle of wits between them, which I adored.

Daughter of the Pirate King has a quick, cinematic quality (think Pirates of the Caribbean minus Johnny Depp), which made the book fly by. I read this in one sitting—it's that exciting and fast paced.

I will now commence impatiently waiting for a sequel.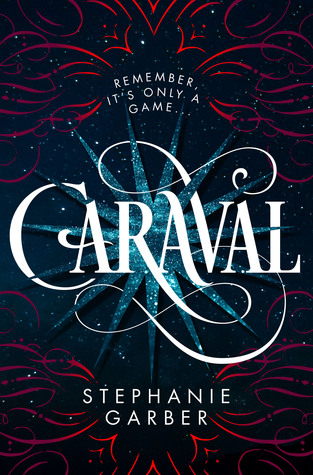 It's no wonder the film rights to Caraval have been sold: Reading this book was like watching a film—gorgeous set pieces, splashes of color all over the place, and a world unlike any I've ever read about. (In my mind, it took on the same quality as Baz Luhrmann's Moulin Rouge.) The world of Caraval is beautiful and bone-chilling, the sort of place you want to get to know and never visit.

Garber's story has been compared to The Hunger Games, which isn't exactly accurate, unless you count the fact that both have a game. But Caraval felt more like a mystery, a puzzle: Follow the clues to win the game.

Of course, nothing is as it seems at Caraval, and Garber kept me guessing. Who is Legend? Where is Scarlett's sister? Is Julian good or bad? Will everyone make it out alive?

It was easy to like Scarlett—she's practical and cautious (to a fault, as she learns throughout the story), but her hesitancies felt real. Above all that, she's fiercely protective of her sister.

That's what I love so much about Scarlett: There's a super hot guy she's pretty sure she's falling for, but everything she does is to save her sister. (Though let's be serious, I loved the romance between her and Julian and was ready for them to JUST KISS ALREADY from the moment they arrived at Caraval.)

I'm so excited there's a sequel so we get more of Scarlett and Tella. If you're looking for a fantasy in a wholly new and originally world, this is it.
What have you been reading?